Principal's Address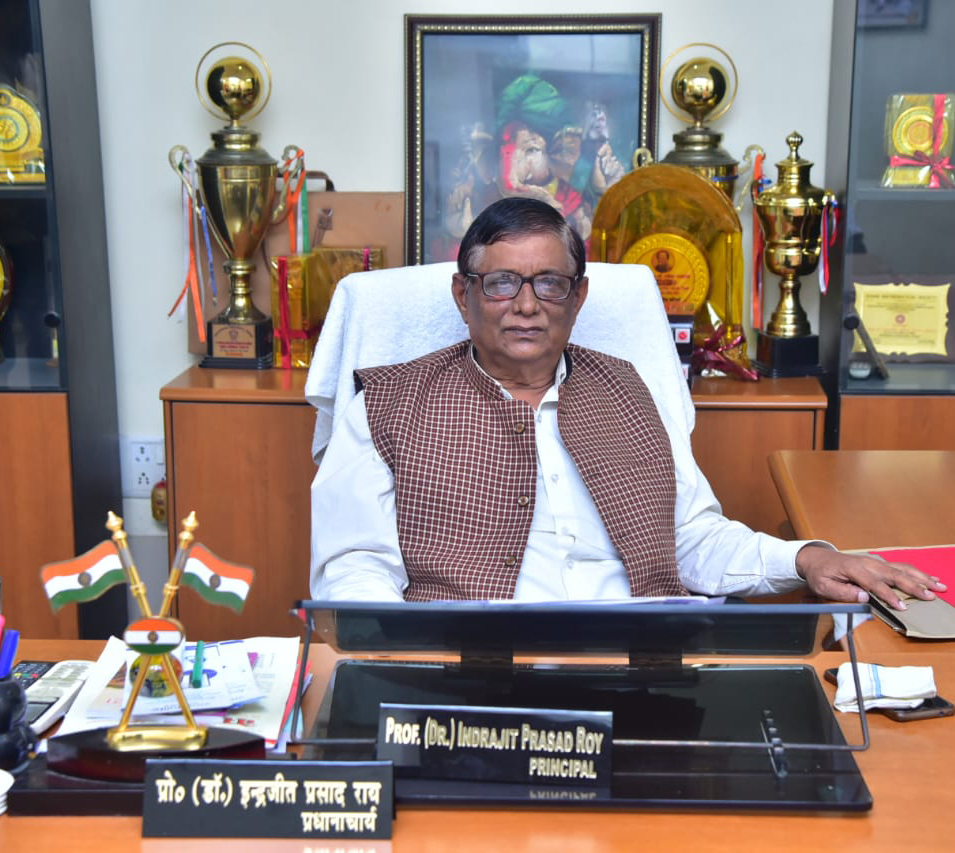 I feel delighted to sincerely accept that I have gotten an opportunity to be the Principal of College of Commerce, Arts & Science, Patna which is an academic institution having a long history of appeal, innovation, and charm. It has played a pivotal role in setting benchmarks in imparting education in the faculties of Commerce, Social Sciences, Sciences, Humanities and Law at both Under graduate & Post Graduate levels. The unparalleled commitment, motivation, belongingness and intellectuality of the stakeholders gives confidence and impels us to uphold excellence and exuberance as the core principles of our revered institution. Each year, our faculty members and students work hard to strive their best in academic & Co-curricular activities. Our venture for innovation and quest for excellence has received recognition in the form of awards and accolades. A harmonious fusion of modernity and traditional culture characterizes our college atmosphere as distinct.
Committed faculty members offer the best in teaching and learning traditions while navigating the Commerce, humanities, social sciences, and sciences curricula. This college is furnished with lecture halls, a well dedicated practical and computer labs, a well-stocked library, sports facilities, and other essential facilities like Sehat Kendra, Counseling office and Gym etc. Despite, the drawback that there isn't any dedicated playground for students for outdoor games, but our students have excelled in various sports event at different levels.
Our college commands huge respect for its academic rigor, particularly the delivery of student-centric and research-oriented curriculum, in addition to its physical facilities and sports activities. The core of the teaching-learning process continues to be the peer and participative learning. The educational curriculum intertwines interdisciplinary elements and aspects. The use of pedagogical technologies such as smart classrooms, immersion learning, field studies, and application-based research makes the learning experience holistic. In order to provide students a taste of the distinctive ambience at the college, the uniform prescribed syllabus by Patliputra University is enhanced through add-on courses, certificate courses, and modules apart from exposing them to the stalwarts of the respective discipline.
The co-curricular activities at the college remain its life line. Through seminars, workshops, films cultural shows, Strides, provides the talents of each student to find a home.Our institution to its credit has a distinction of producing enormous and unmatched academicians, bureaucrats, philosophers, and athletes who work in various fields both nationally and abroad. A testament to its successful journey is the active and effective presence of our alumni at prominent positions in practically all facets of life.
As the Principal of this College, I feel myself honoured to stand in the queue of those who have tirelessly engaged themselves and wholeheartedly shaped this institution in the best possible way and made it what it stands today.